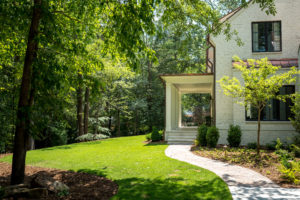 Residential Landscaping & Lawn Mowing
Precision offers weekly, bi-weekly, or monthly residential landscaping, tree trimming, and tree service plans. With each request, we assign an experienced sales professional to review your property in order to provide you with a free estimate. Our Residential Landscape Management includes a variety of services such as weed control, leaf removal, pruning, or any combination of the above. See our full line of services on our landscape management page.
More On Landscape Management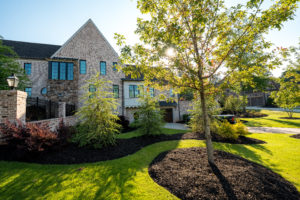 Residential Landscape Design & Installation
A great reputation must be earned when doing residential landscaping installations. Our landscaping company has completed thousands of different residential landscape design projects by always making sure to use the best landscape supplies. We have a proven track record of giving clients the most landscape installation value for their dollar. Our team is passionate about creating residential landscape designs that reflect the beauty of your personal outdoor space. This includes regular maintenance of the area based on the schedule that you prefer. Let us transform your backyard or pool area into a place that you love using to entertain.
More On Design and Installation

Hardscape Design & Installation
Our landscape design team helps enhance your environment with original and creative residential landscaping designs, combining practical and aesthetically
pleasing elements throughout your plan. Our goal is to develop a plan so you have the ideal landscape and outdoor living strategy, but are allowed to develop your property in phases or throughout seasons. We provide recommendations along the way. Once we understand the concept of what you're looking for, we get to work implementing it. Don't know exactly how you want your hardscape design to turn out? No problem! We can provide suggestions with plenty of options along the way. We can provide 2-D and 3-D design to help visualize the concept. Our hardscape designs include outdoor living and pool areas.
More On Hardscapes
Landscape Paver Design & Installation
Pavers give you a great solution for creating hardscapes and unique outdoor spaces.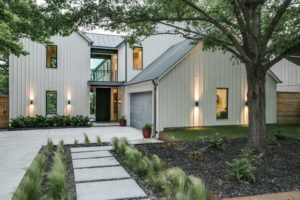 You've got a lot of options and designs to choose from, and we are experts at designing and installing beautiful pavers to finish off your outdoor space. Landscape paver ideas and options are virtually endless. Would you like a walkway to your pool or a surface area around your firepit? Maybe a path to your patio chairs or outdoor dining area? You'll have to think about the type of paver you would like for the project. We offer a large selection of stone and brick in many different colors and various shapes. We told you it could be endless!
More On Landscape Pavers
Seasonal Color Programs
We offer unlimited seasonal color programs designed to enhance the beauty and the curb appeal of your landscape. Whether planted in garden beds or arranged in flower pots, seasonal color can provide that extra splash of color to further enhance your landscape and home. These can be aesthetically arranged in flowerbeds or in flower pots. Check out our gallery of seasonal flowers that could be added to your home to give you the pop in color that you're looking for.
More On Seasonal Colors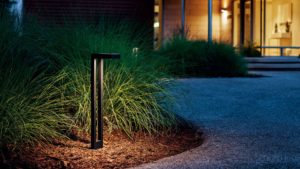 Landscape Lighting
Precision Landscape Management creates lighting schemes that transform your landscape and outdoor living areas. We provide an array of attractive and functional lighting options that will instantly add beauty to your yard, patio, or walkway while illuminating the surrounding areas. Our lighting options can be stationed along sidewalks, your home, or even in trees. Landscape lighting can create a cozy environment for your home.
More On Landscape Lighting
Our Service Areas
Precision Landscape Management is proud to offer our services to the following counties and surrounding cities:
Contact Us
Give us a call at (770) 725-2927 or fill out the contact form on the side and we'll contact you.