Management Service Programs
Precision offers weekly, bi-weekly, or monthly landscape management plans. With each request, we assign an experienced sales professional to review your property in order to provide you with a customized estimate. Upon our initial assessment, we will also provide you with suggestions on how to address any existing or potential issues that we notice.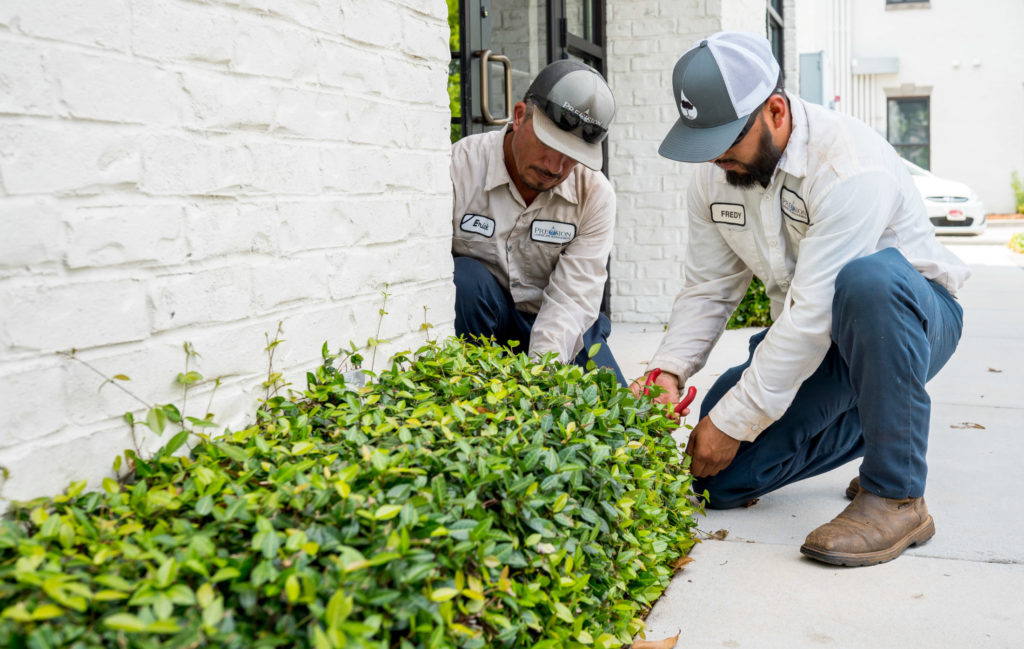 We provide a detailed Service Summary Agreement that explains the management services included in the monthly price, along with a visit schedule outline. Clients receive notifications by text/email prior to each service, informing them of when the crew will arrive for each visit so they always know what to expect.
We are confident in the quality of our work & services, which is why we do NOT have service contracts. If a client is not satisfied with our services for any reason, they may cancel anytime with no penalty. We also believe in transparency and clarity, so we have made our general Service Summary & Agreement available here on our website.
Our regular residential lawn care includes Mowing of turf areas / Pruning of trees, shrubs, and plants / Bed edging / Leaf removal / Weed control. In addition to regular lawn management, we offer specialized Turf Care services for your turf areas. This service includes fertilization, weed & pest control, and aeration of your turfgrass. If you have any special plants, trees, or structures that you would like us to maintain, contact us today for a custom quote.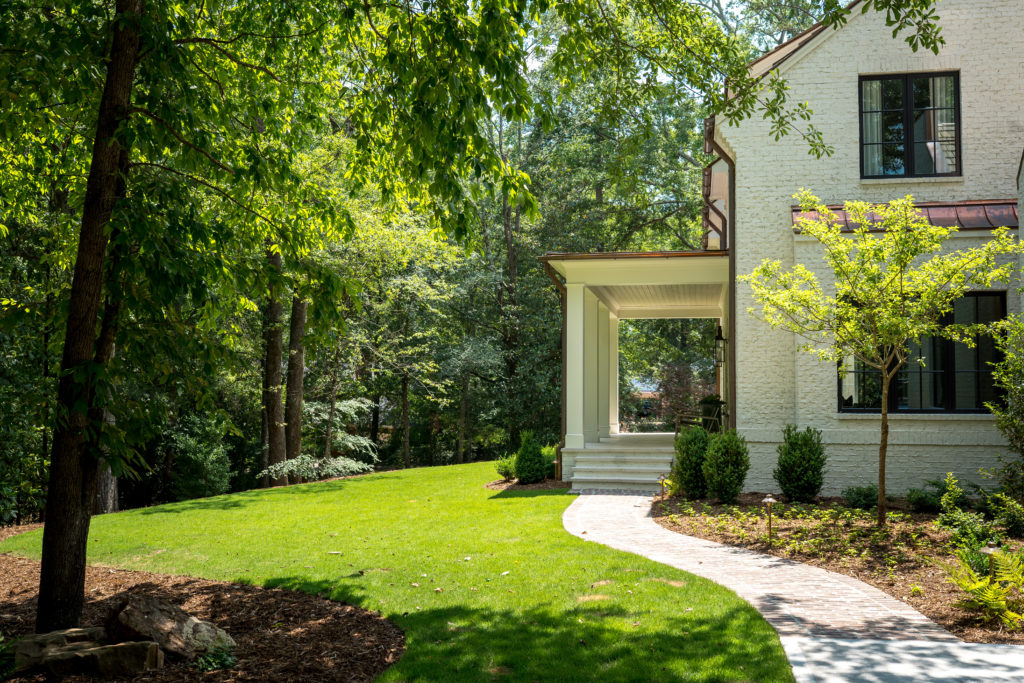 Residential Landscape Management Services:
Cutting & trimming of grass
Pruning of trees, shrubs, & plants
Leaf & debris removal
Weed elimination & pest control
Tree pruning/removal
Seasonal color
Laying of pine straw & mulch
Lighting installation & upkeep
Calibrating & maintaining irrigation system
Feel free to request a landscape management quote by phone or email. Precision Landscape Management serves the surrounding cities and counties which include Oconee, Barrow, Madison, Athens Clarke, Jackson, Hall, Watkinsville, and Atlanta area. We are proud to offer outstanding residential landscape management in addition to our landscape design and installation. Let us transform and upkeep your property today, visit to get all the details!