Residential Landscape Lighting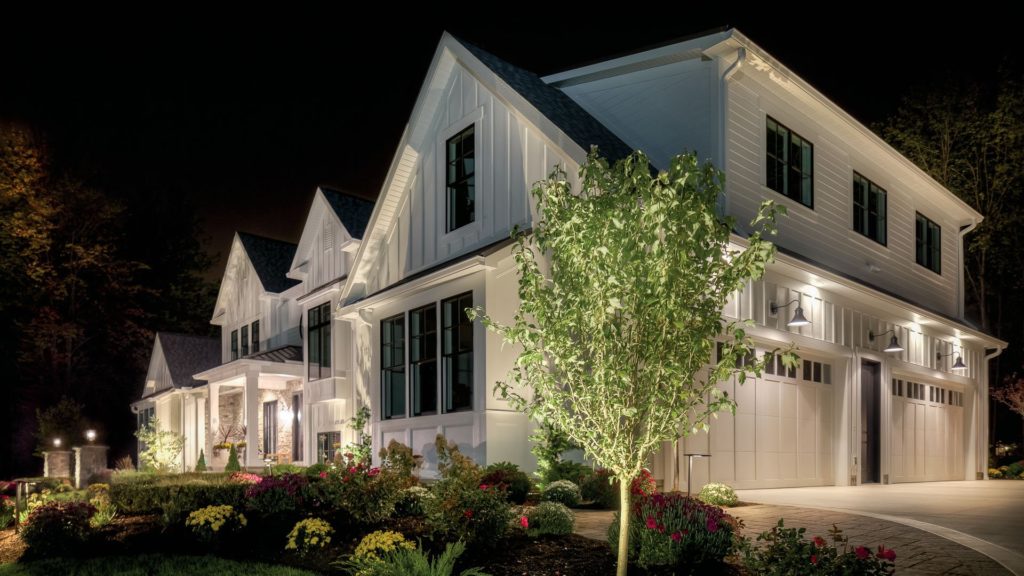 Precision Landscape Management creates residential landscape lighting schemes that transform your landscape and outdoor living areas. We provide an array of attractive and functional lighting options that will instantly add beauty to your yard, patio or walkway while illuminating the surrounding areas.
We offset landscape lighting from your walkway or place them directly beside the parameters of your path, casting a soft light to guide your way. We can mix styles and materials to create an interesting look for your lighting.
One of the most eye-catching parts of any landscape is the color and texture of the plants. Residential landscape lighting allows those details to be noticed by your guests, even at night.
We can install lights overhead or even in trees to create a cozy feeling in any of your outdoor spaces. This helps to avoid the problem of light shining directly into your eyes, but still illuminating the space. We can directly install lighting into any of our hardscape features, such as your outdoor kitchen or brick walls.
Complete Precision Landscape Management Landscape Lighting services can:
Add safety to the exterior of your home
Create a gorgeous nighttime landscape
Turn your landscape into extra outdoor living space for entertainment
Light the space around your pool so that you can swim at night
Create an ambiance around your outdoor space
By placing lighting in the right areas, we help create unique and captivating shadows and imagery that can make your nighttime landscape rival the attractiveness of your daytime one. Our landscape lighting elements and options include:
LED Lights
Low Voltage Lights
Mercury Vapor Lights
Path Lights
Wash Lights
Contact Precision Landscape Management by phone or email today for residential landscape lighting for your home. We want to create a well lit and beautiful space for you to enjoy.