Landscape Lighting – Commercial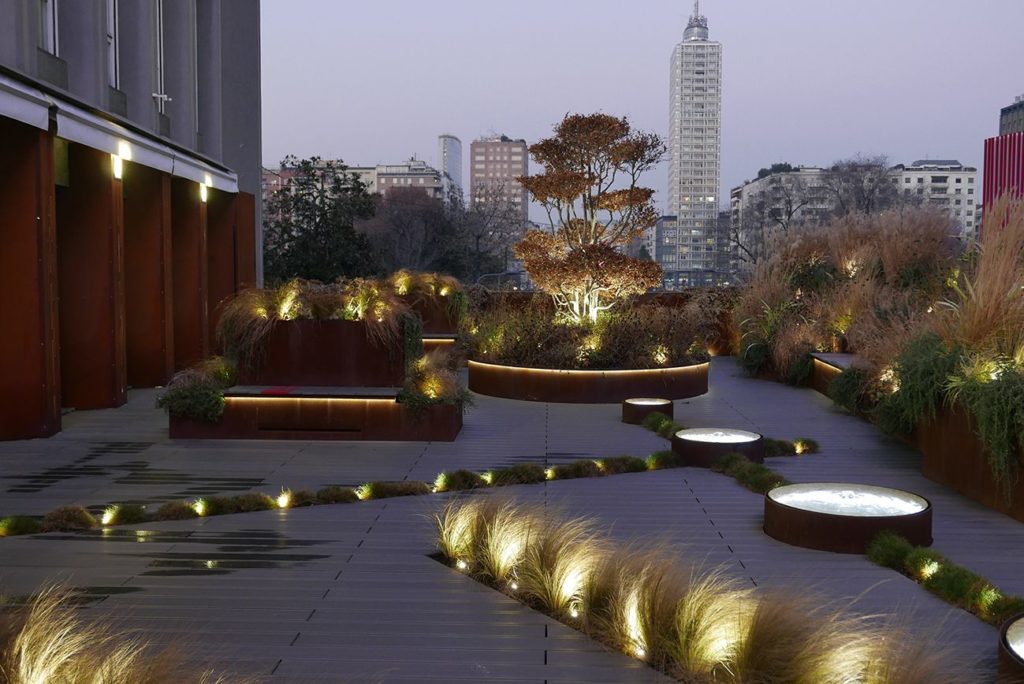 Our Landscape Lighting Commercial Services
Precision Landscape Management creates commercial landscape lighting schemes that transform your commercial space. We have a wide selection of lighting sources that are both attractive and functional.
Landscape lighting can work to increase the safety of your clients and employees. It works to illuminate their paths as they walk to and from the building. If you have a parking lot, we can install lighting to keep this lit at all times.
We can offset lighting to cast a glow over your walkway. We can also place them directly next to your path for even more light. We can use a variety of materials and outdoor lighting options to create an elegant and timeless look for your landscape.
Our lighting can also draw attention to your landscape itself. We want the beauty of the design to shine at all times. The proper lighting will highlight the colors and textures of your plants to generate rave reviews from guests and clients.
Benefits to Landscape Lighting for your Business
Complete Precision Landscape Management Landscape Lighting services can:
Add safety to the exterior of your business
Create a gorgeous nighttime landscape
Turn your landscape into extra outdoor commercial space for entertainment
Light your parking lot and walkway
Highlight the beauty of your landscape design
By placing lighting in the right areas, we help create unique and captivating shadows and imagery that can make your nighttime landscape rival the attractiveness of your daytime one. Our lighting elements and options include:
LED Lights
Low Voltage Lights
Mercury Vapor Lights
Path Lights
Wash Lights
Contact Precision Landscape Management for your commercial landscape lighting today.