Commercial Hardscape Design
Welcome to Precision Landscape, your trusted partner for exceptional commercial hardscape design and installation services. Transform your outdoor spaces with our expert craftsmanship and innovative designs, tailored to meet the unique needs of your commercial property.
Why Choose Precision Landscape?
Expertise in Commercial Hardscape: Discover our years of experience and specialized knowledge in creating stunning hardscape designs for commercial properties.

Customized Solutions: We take pride in crafting personalized hardscape solutions that harmonize with your business's aesthetics and functionality.

Professional Installation: Our skilled team ensures flawless execution, bringing your envisioned hardscape to life efficiently and with attention to detail.
Our Commercial Hardscape Services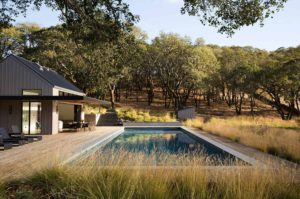 At Precision Landscape, we offer a comprehensive range of commercial hardscape design and installation services, including:
Walkways and Pathways: Enhance accessibility and curb appeal with elegantly designed walkways and pathways.

Patios and Outdoor Seating: Create inviting outdoor gathering spaces with well-crafted patios and seating areas.

Retaining Walls: Combine functionality and aesthetics with durable retaining walls for landscape elevation and stability.

Water Features: Elevate your property's ambiance with captivating water features, adding a touch of tranquility.
The Precision Landscape Advantage
Partnering with us means benefiting from:
Collaborative Design Process: We involve you in every step, ensuring your vision is realized.

Quality Materials: We source top-tier materials to ensure longevity and aesthetic appeal.

Timely Completion: Our efficient project management guarantees timely delivery without compromising on quality.
Contact Us
Ready to elevate your commercial property with stunning hardscape design and installation? Reach out to Precision Landscape today and let's bring your vision to life. Discover the art of commercial hardscape design and installation with Precision Landscape.